Hello out there to all of you Tahoe Tuesday fans.
Lately Michelle and Matt have been putting a harness on me with the hopes that I will walk on a leash like a dog. They've seen other cats walking on leashes and got this fancy idea that I could also walk on a leash.
I really don't like the harness but I've come a long way with it. I used to think I couldn't walk in it but I've learned that I can walk but only if there's something worth walking for such as a treat.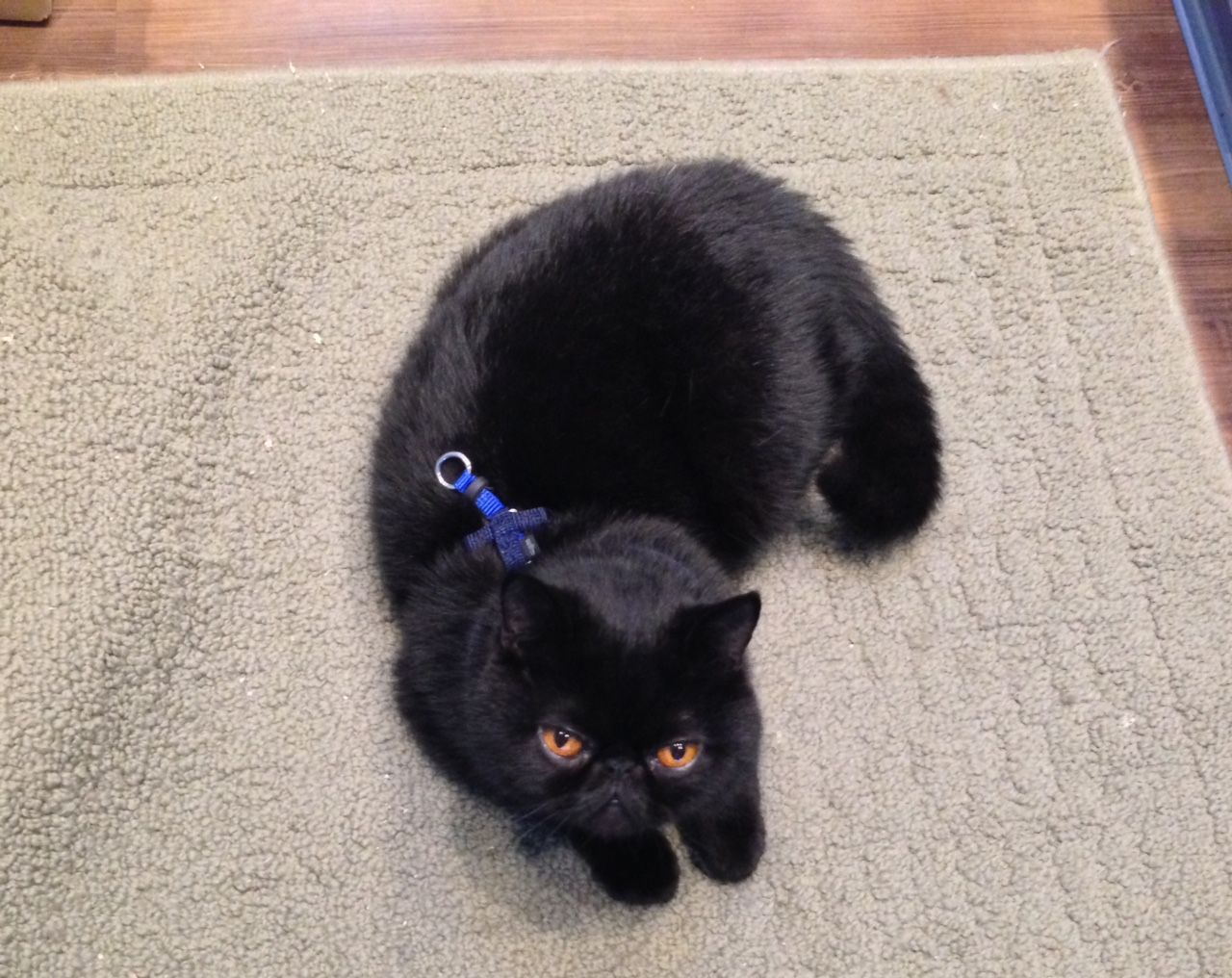 I keep trying to let Michelle and Matt know that I don't like the harness by just laying down and giving up when they put it on me but they keep trying. We will see if I ever give in and walk on a leash but, I doubt I will.